Opening hours
Wednesday to Sunday: Evening service from 6 pm
(Last order 8 pm)
Friday to Sunday: Lunch service from midday
(Last order 1 pm)
Mondays and Tuesdays: Closed
To reserve a table call +49 7531 368660
or
Papageno restaurant – right on the Swiss border
The young and dynamic Papageno team is delighted to welcome you to our gourmet restaurant with its cosy ambience for the discerning diner. We serve modern European haute cuisine with a French twist. Guests can expect an updated take on traditional specialities with a focus on seasonality and enchanting finishing touches.
Our wine list is one of the most extensive and enticing in the Lake Constance region. Impeccably trained staff would be delighted to help you find the ideal pairing for your meal.
News
Our restaurant will be closed from 20 to 28 September 2021
Latest coronavirus regulations for the state of Baden-Württemberg (26 August 2021):
Masks must be worn in all indoor spaces (when entering and leaving the restaurant and when using the restrooms). Masks may be removed when eating and drinking.
Golden rule: In indoor spaces, all guests must provide proof of a negative coronavirus rapid antigen (lateral flow) or PCR test, proof of vaccination or proof of full recovery.
We ask that all guests observe social distancing, hygiene and mask guidelines so that we can continue to remain open.
Teamwork
The strength of the team is each individual member. The strength of each member is the team.
It's no different here at Papageno. My talented sous-chef Arton Hoxha has been an invaluable support in the kitchen for many years and is in charge of our cold kitchen. Elias Wysotzki is the third member of our kitchen staff and the perfect link between Arton and me.
"Alone we can do so little; together we can do so much."
Helen Keller, author
Our supremely professional restaurant manager Yunis Al Jamal keeps everything running smoothly on the floor. He is expertly assisted here by Pascal Roth.
We are a young, dedicated team, passionate about creating the best possible dining experience for our guests.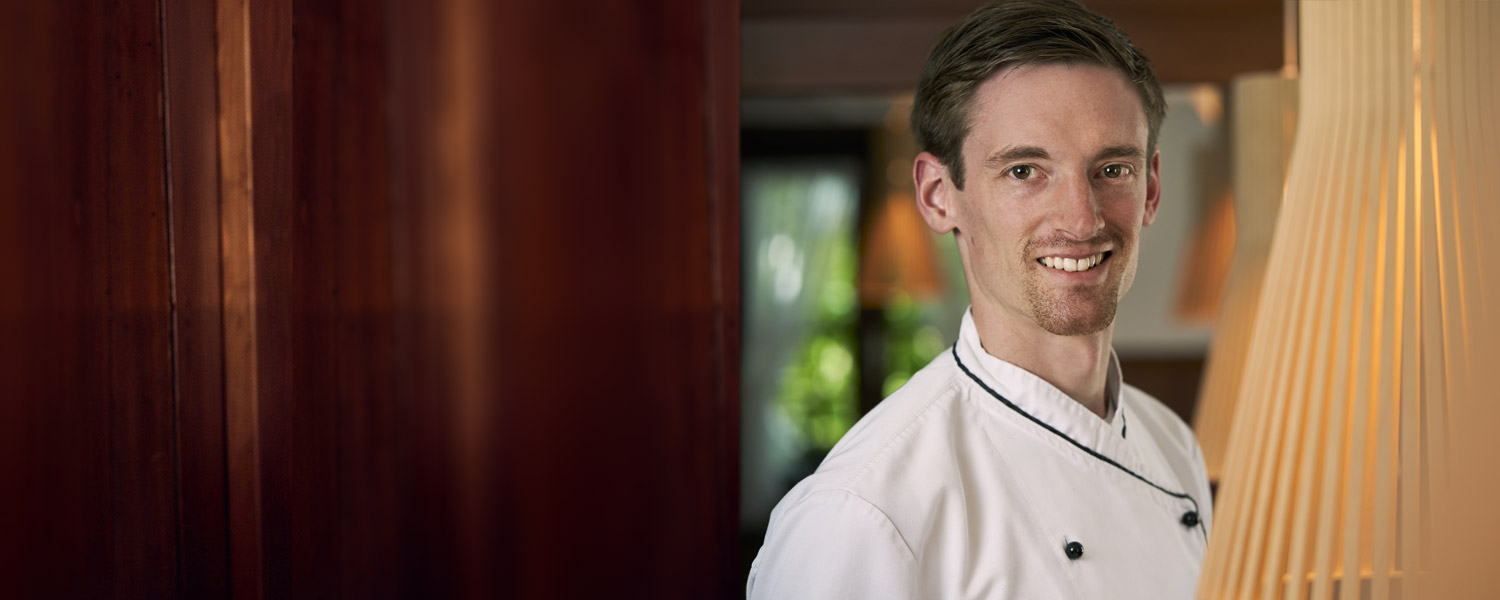 Patrick Stier
I was born in the town of Ellwangen (Jagst) in southern Germany and started training as a chef at the Weinstube Kanne restaurant near my hometown in 2005. That's where I learnt the basics of Swabian cuisine. I went on to hone my skills at Ötztal in Austria and St. Moritz in Switzerland before moving to the Hotel Halm in the city of Constance in 2009. In 2010, I started working at the old Papageno restaurant, where I was able to gain a wealth of experience before taking over the restaurant in 2019.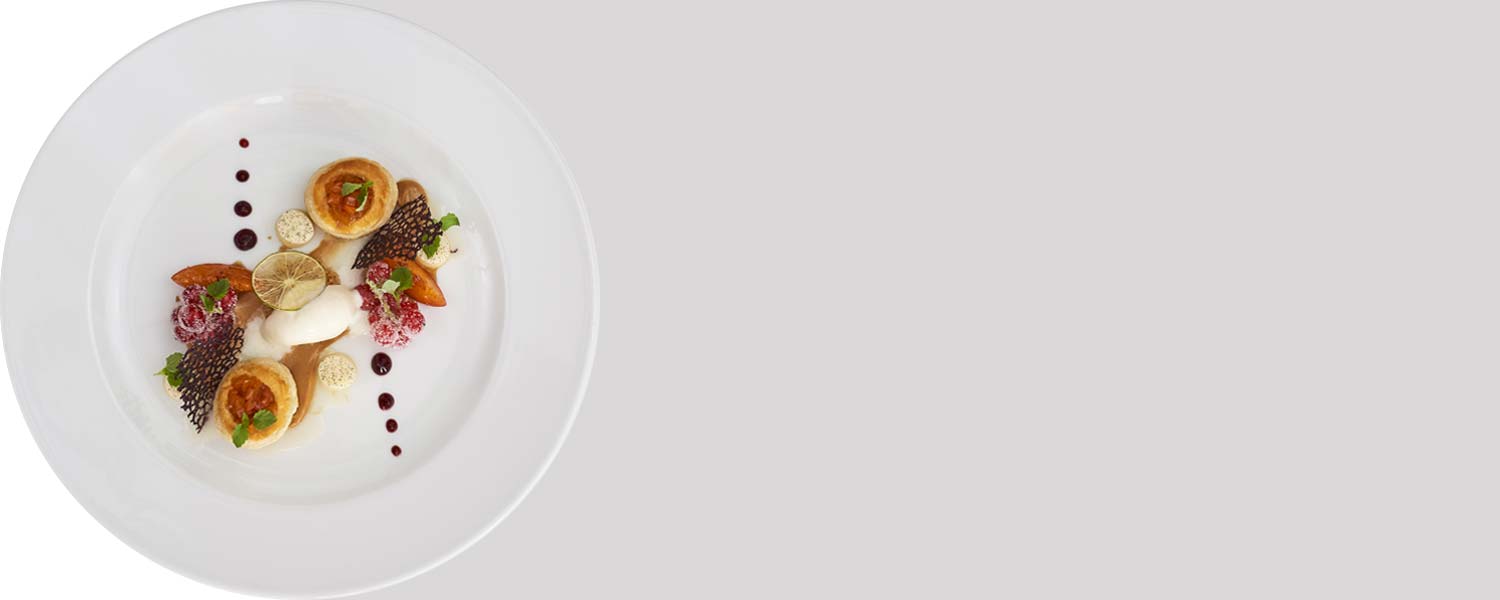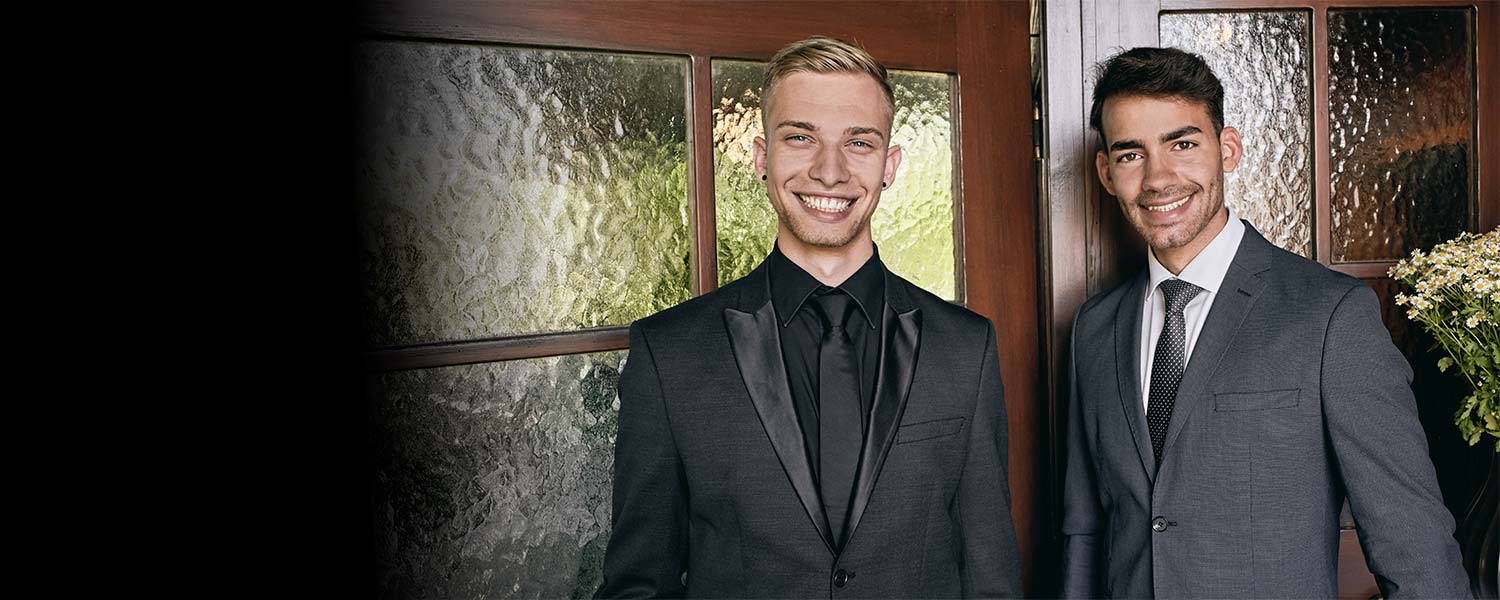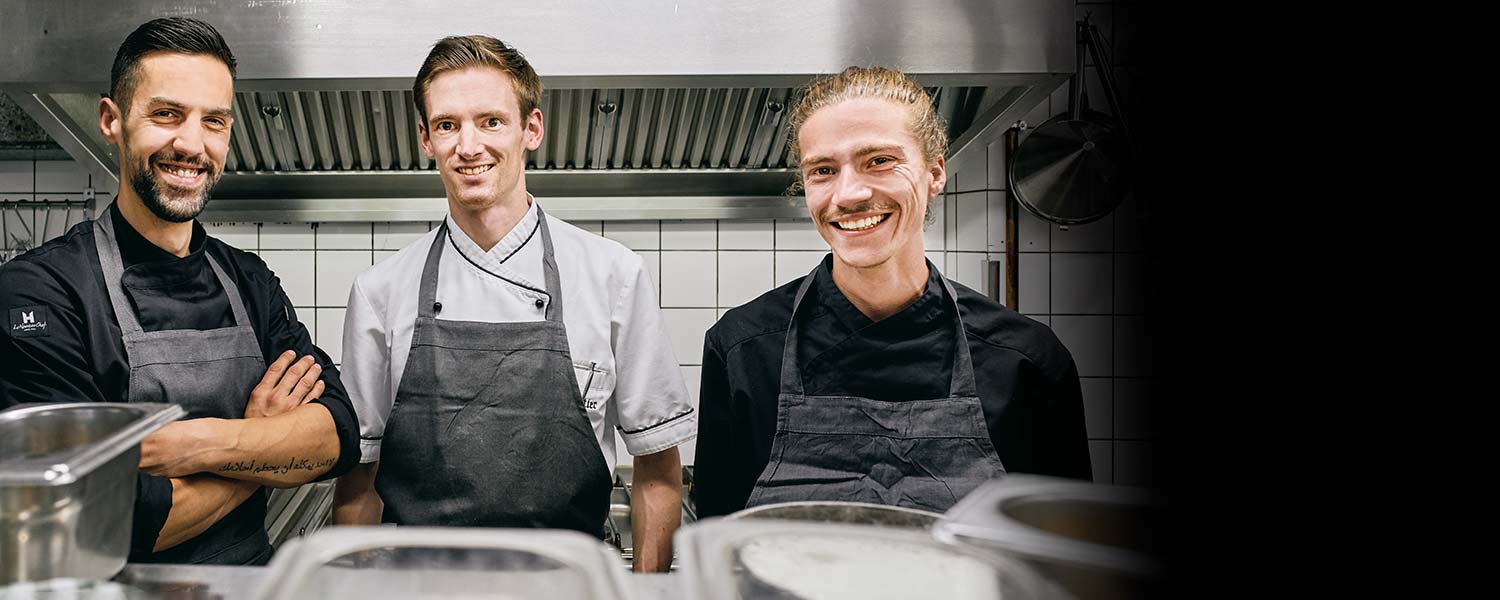 A slice of paradise
Imagine getting to live and work where other people dream of going on holiday … If you are passionate about fine cuisine and attention to detail, this is the place for you!
We offer attractive, secure employment opportunities that give you the chance to work independently and innovatively, while embracing responsibility almost from the get-go. You will work fixed hours over a five-day week (the restaurant is closed Mondays and Tuesdays) for wages in alignment with collective industry agreements. What's more, you will have the chance to work in a region that offers exceptionally high quality of life.
Contact us directly to find out about current vacancies or send us an open application.
We are keen to share our expertise and give the next generation a chance to get ahead, which is why we offer trainee positions for kitchen and service staff.
We welcome all job applications.
Send your application to bewerbung@restaurant-papageno.net or by post to Papageno Restaurant, Gottlieber Strasse 64, D-78462 Constance, Germany.
Overnight stays
The hotel is located in the picturesque Tägermoos area on the lush green southern bank of the Seerhein river (Lake Constance). It lies a stone's throw away from the German-Austrian border close to Constance.